Copenhagen Plant Science Centre > Event calendar > 2018 > CPSC Symposium on Synt...
CPSC Symposium on Synthetic Biology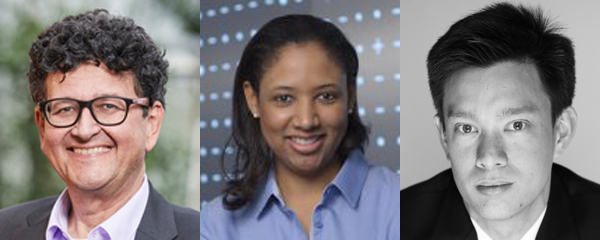 The 2018 CPSC Summer School "Synthetic Biology: From Pro- to Eukaryotic Systems" takes place on 20-24 August. Three of the invited guest lecturers for the course will present at an open symposium on Thursday 23 August.
Program:
13:00 – 13:50: Genome Engineering in Plants: Past, Present, Future
Holger Puchta, Head of Botanical Institute, Karlsruhe Insitute of Technology, Karlsruhe, Germany. Link to Holger Putcha's page on the institute webpage.
13:50 – 14:40: Metabolite Valves: Dynamic Control of Metabolic Flux for Pathway Engineering
Kristala Prather, Arthur D. Little Professor of Chemical Engineering, Massachusetts Institute of Technology, Cambridge, MA, USA. Link to the Prather Research Group.
14:40 – 15:00: Coffee break
15:00 – 15:50: Expanding and Reprogramming the Genetic Code
Jason Chin, Programme Leader at the Medical Research Council Laboratory of Molecular Biology and Head of the Centre for Chemical & Synthetic Biology at the University of Cambridge, UK. Link to the Chin Lab.
15:50 – 16:30: Reception
Time and place:
23 August 2018, 13:00-16:30.
CPSC auditorium, Bülowsvej 21A, 1871 Frederiksberg C.
The symposium is open for everyone!
Sign up for the entire CPSC Summer School on Synthetic Biology here.